Dr. Maqbool Hassan holds a Doctorate in Islamic Studies with a specialization in Islamic Law from the University of Karachi. Qualified in Islamic Jurisprudence (سَنَدِ اختصاصی فی الاصولِ فقہ) from Sharia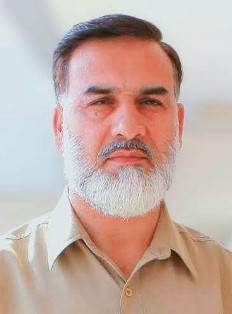 Dr. Maqbool Hassan, 2019
Image is licensed under CC BY 3.0
Academy International Islamic University Islamabad Pakistan.
He has 25 years of experience in teaching, educational management, teacher training, and research. He contributed 33 research articles in national and international journals of good repute to date.
Hassan has attended many workshops, seminars, and conferences. He has vast experience in teaching at the primary to university level. He has been a guest speaker at well-reputed institutions.
Hassan authored 14 books. Dr. Hassan has also served for half a decade as a Faculty Member, and Vice-Principal at Bahria College Karsaz Karachi Pakistan, as well as Director of Education at JTQ Pakistan Head office Karachi.
Hassan is the Founder and Editor of the Annual research journal, "Al-Urooj Research Journal" العروج مجلہ تحقیق. Currently, he is associated with BBSU Lyari Karachi and NED UET Karachi as an Adjunct Professor (Visiting Faculty), Dr. Maqbool Hassan is also serving as a Founder and Executive Director of the Zulekha International Institute of Research and Training (ZIIRT) Karachi, Pakistan.
Research work
Others